Third and last episode of the Experience Pro campaign on the easyJet Traveller Magazine.
In March we have republished the advertisement (see the picture below) with the destinations and activted programs starting from April 2018:
– SOUL IDENTITY – Art Photography – Sofia (BG)
– PHOTOGRAPHY AS A LANGUAGE – Street Photography – Sofia (BG)
– COOK UP YOUR BUSINESS – Food Business Model – Mons (BE)
– THE MUSIC CREATIVE PROCESS – Music – Pontevedra (ES)
– WHEN EMOTION TAKES SHAPE – Interior Design – Sofia (BG)
– THE WORLD IS BEAUTIFUL – Shopping Art – Milan / Rimini (IT)
We also remind you that to facilitate those who are interested, it's possible get a 20% discount by taking a picture of the press announcement and posting it on Instagram with the hashtag #etnexpro or by sending the picture to the following mail address: expro@experiencepro.com.
Here is the press advertisement in the easyJet Traveller Magazine: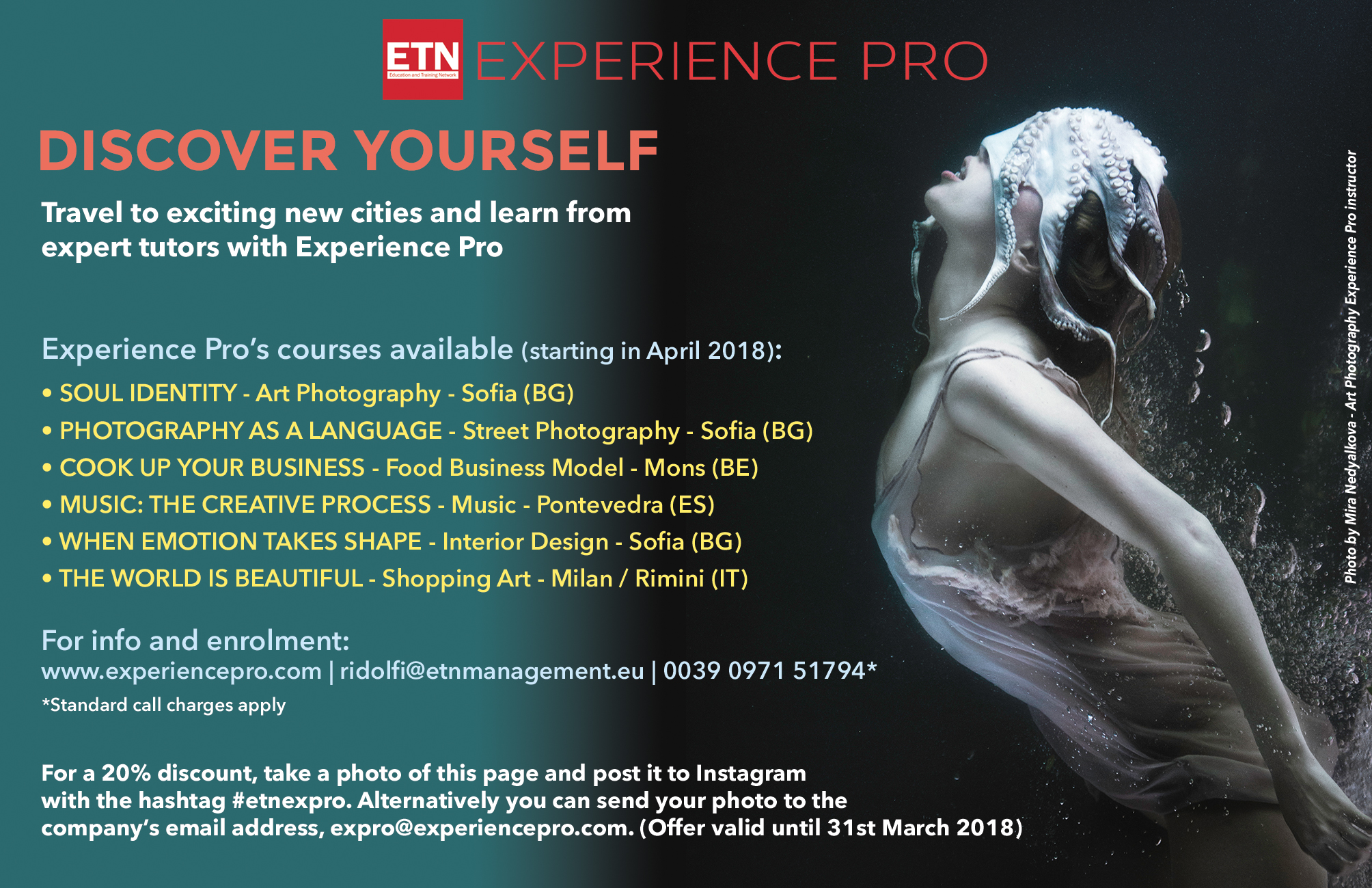 So have a safe journey and in the meantime… stay tuned!
---
To discover the activated Experience Pro programs and get more information, visit www.experiencepro.com